Drift Diver Specialty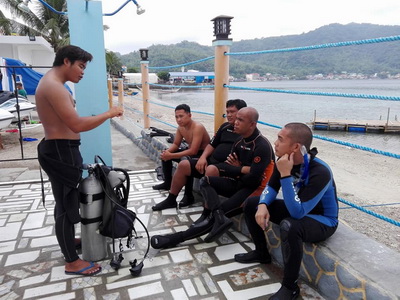 What is PADI Drift Diver Specialty?
Take the first step in your dive career and become a PADI Divemaster. Working closely with a PADI Instructor, you'll expand your dive knowledge and hone your skills as you become a dive professional. PADI Divemaster training develops your leadership abilities by training you to supervise dive activities and assist instructors with student divers.
Prerequisite?
Minimum age: 18 years old
What can I do?
How long does it take?
7 days atleast. or can done on week end basis.
What will I need?
The following materials are required unless they are unavailable in a language understood by the student diver.
Instructor Guides for the programs that may be conducted by PADI Divemasters.
Discover Scuba Diving


Discover Snorkeling / Skin Diver Course

Re-Activate / Discover Local Diving
* The PADI Divemaster video must also be viewed
Where can I go from here?
Continue to Padi Assistant instructor course or attend Padi IDC- instructor development course.